From Solo Bloggers to Business Sites Choose the Best WordPress Hosting Suits You Better
Choosing the WordPress hosting for your WordPress website is a critical task because it is where your website is going to reside. The important factors you need to consider on choosing a WordPress hosting are
Speed – how fast your website loads no matter how much traffic it gets.
Security – is the data provided and transition of information from the server and the browser is safe.
Reliability – it means the server uptime, is your website is readily available for your user at any time.
Considering these factors here mentioned the best WordPress hosting providers for your website.
Note:WordPress Hosting providers are not arranged as per the ranking it is a general unsorted list.
Types Of Hosting
Before getting into the best hosting providers we must know the types of hosting available for different types of website. Because you must know which type suits you better in order to save hundreds of dollars.
| Hosting Type | Description | Best suits for |
| --- | --- | --- |
| Free hosting | Free WordPress Hosting is what every beginner searches for. It is actually a person who already owns a server space is sharing with you in order to meet his bills. In this type, you need to put their banner or must accept their advertisements on your website for using their server space for free. | We do not recommend this type of hosting because it is highly unreliable. You don't know when will this hosting will be shut down. If you are really serious about your website then simply skip this. |
| Shared Hosting | In this type number of websites share the same server, of course on will not interfere with another. It is more cost effective as same space is shared by many. All hosting server providers do have this plan. | Shared WordPress hosting is the best solution for small businesses, and starting bloggers. |
| VPS hosting | Virtual Private Server refers to a virtual machine. It is a method of partitioning a physical server computer into multiple servers with respects to the individual customer's need. | VPS WordPress hosting is best for medium-sized businesses, high traffic blogs, and aspiring designers/developers. |
| Dedicated server hosting | In this type you are getting a separate physical server exclusively for your website alone. This allows you to have full control over the server including the choice of operating system, hardware etc. | WordPress Dedicated Servers are best for extremely high traffic blogs. |
| Managed WordPress Hosting | Due to WordPress popularity few web hosting providers offers managed WordPress hosting in this you can host only WordPress based website. The benefit is they optimize your site for performance, make sure that your site is secure, and keep regular backups. Hence it is very expensive. | All WordPress website suits for this. Since it is expensive beginners can't afford it. Instead, they can opt for basic shared hosting and can use WordPress maintenance and service providers like us, which is more economical. |
Inmotion Hosting
Inmotion provides SSD (Solid State Drive) hosting which is expected to be 20x faster. They provide WordPress pre-installed for you. You get free site migration to Inmotion server for free.
The most economical plan is Launch plan of them starting at $2.95 per month.
Reader's Benefit:Value added benefit to WP Team Support readers. Free PDF download
From Solo Bloggers to Business Sites Choose the Best WordPress Hosting Suits You Better
Features
Even in the basic plan, you get many unlimited access like- Unlimited disk space, Spam safe email with IMAP, unlimited monthly transfer.
Free data backup, free website builder and PHP 7 supported.
You get SSH (Secured Shell) access, 6 parked domains, 25 Subdomains, visitor statistics.
With the basic pack, you get up to 2 website support.
SiteGround Hosting
Siteground also provides SSD server to its user. It also gives free website migration from another server to Siteground server. This WordPress hosting provider does not come with pre-installed WordPress but it has one click installation.
The StartUp plan starts at $3.95 per month. You will most probably outgrow this plan if you start attracting more than 10,000 unique visits per month on a regular basis.
Features
There are a lot of freebies available with this plan. You get free domain name, daily backup, HTTP/2 Enabled Servers, free Cloudflare CDN, cPanel and SSH access, free website builder and unlimited emails and you get 10GB space for your website. You can manage only one website in this plan.
Site5
In Site5 the Uptime is guaranteed by 99.9%. They also provide free site migration to Site5 server. The basic plan starts at $4.95 per month.
Features
You can manage up to one website in this plan and unlimited disk space and bandwidth. Backup of the website is also covered in this plan. You get cPanel access which they named as Backstage where you can manage all your website from one place.
WP engine
WP engine is one of the famous and powerful managed WordPress hosting provider. The hosting service is dedicated especially for WordPress website alone. The base plan starts at $29 per month.
As told before it is a managed WordPress hosting all the server maintenance and performance are taken care by the hosting technicians. Features of the base Personal plan are mentioned below.
Features
You can manage only one WordPress website in this plan.
25000 unique visitors are supported per month, beyond that your plan will outgrow.
10GB Disk space in local storage for the WordPress website and also you get Unlimited data transfer.
Arvixe
Arvixe is also a dedicated WordPress hosting, the hosting environment is designed exclusively for WordPress. In this WordPress Hosting Shared, VPS, Dedicated, and Cloud hosting are available.
Features
The basic plan Personal starts at $4/ per month. They provide both windows and Linux hosting. The Linux features are as follows
Disk space, monthly data transfer both are unlimited with free domain name for life.
You can manage up to 6 websites in the basic plan and unlimited subdomains.
Unlimited email and MySQL database, with automated backup. It supports PHP 5.
Godaddy
Godaddy now offers managed WordPress Hosting. The plan starts from $3.99 to the highest plan of $13.99. It also guarantees 99.9% uptime to its users. The basic plan features are as follows.
Features
You can manage only one website in the basic plan and free domain name with your annual plan.
10Gb of SSD storage and the monthly visitors limit is 25000.
Free daily backups & 1-click restore. Access to 1,000s of free themes and plugins.
One-click migration tool and automatic WordPress core software and security updates.
Media Temple
Media Temple also a managed WordPress Hosting provider. The basic plan starts at $20 per month and the features are as follows.
Features
Manage up to 2 WordPress website and you get 30GB of SSD storage.
The number of visitors is limited to 400000 per month. With the annual plan, you get 2 months free hosting.
Site staging and cloning and automatic WP core updates.
DDoS & intrusion protection with Git, WP-CLI, SSH/sFTP and PhpMyAdmin access.
30-day backup & restore option for your WordPress website.
Cheap & Best WordPress Hosting
Managed WordPress hosting services are bit costly than the basic shared hosting plans. But some WordPress hosting providers do provide the service at reasonably low cost when compared with other WordPress hosting providers, those cheap WordPress Hosting providers are as follows.
HostGator
HostGator provides Cloud WordPress hosting service with free migration to its server. The basic plan starts at $5.95 per month.
Features
In the basic WordPress hosting Starter plan you get the following features.
One website support and the visitors are limited to 25000.
The storage space allotted is 50GB to the website and unlimited email.
Global CDN is included with automatic malware removal and shared SSL certificate.
Dreamhost
Dreamhost is also the managed WordPress hosting which promises 100% network uptime and 24/7 WordPress support with one click WordPress installation. The basic plans start at $7.95 per month, their features are as follows.
Features
Supports multiple WordPress sites and domains and supports highly tuned versions of PHP.
Unlimited bandwidth, email, and visitors, no limits for any of these.
DreamPress pre-installs a Let's Encrypt TLS/SSL certificate and gives you a private IP address dedicated to your site.
Bluehost
Bluehost is one of the most famous WordPress hosting providers, as it is the hosting service which WordPress itself recommended. It also provides free domain name to its users for one year and easy one click installation of WordPress to its users.
The basic plan starts at $3.95 per month, its features are as follows
Features
You can manage up to one website and the allotted website space will be 50GB.
Includes one domain name free for free with that you also get 5 parked domains and 25 subdomains.
You can manage up to 5 email accounts and 100mb email storage per account i.e in total you get 500mb email storage.
That's all for today folks
So now you have the idea of some of the best WordPress Hosting Providers out there to help you. Always select the plan that suits your website, if you are small business people or blogger with less traffic then basic plan as you get more traffic by time then consider upgrading your WordPress Hosting plan.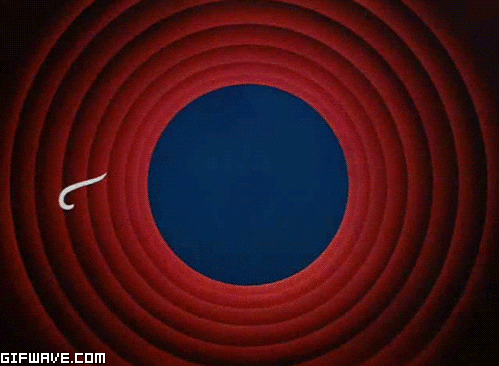 Pro Tip:The simple requirements that WordPress put forth are
PHP version 5.7 or greater
MySQL version 5.6 or greater
If we missed some of your favorite hosting providers kindly bare with us and mention your favorite WordPress Hosting, what you like with it and also what so unique with the hosting provider in the comment section.